Kelly over at: http://lovinglifeslittlemoments.blogspot.com is having a give away called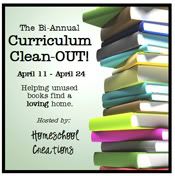 Go over and check it out to be entered. She has a great blog with really neat recipes and fun home schooling tips. Check out her post on lap booking too. I thought this was awesome and she gives you a link to a site where you can get free patterns and ideas as well.
Great gal and a really neat blog. Worth stopping by.
Jill